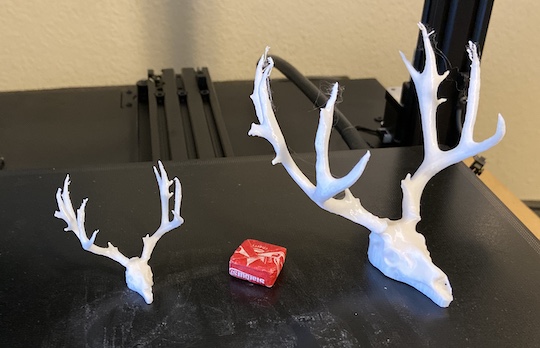 Our very first test prints from Sept. 2020 on FDM (we now use SLA) printers
In 2018 we began experimenting with a 3D scanning technique called 'photogrammetry' and as technologies advanced and 3D printing became more affordable we created our first full scan and replicated 3D printed miniature in late 2020. We now use resin SLA printers to get extraordinary detail (below .05 millimeters) for each miniature!
We've always had a passion and love for the great outdoors and big game and are keen on creating digital replications of our earth's fauna for preservation and viewing pleasure for all.
Trophy3D.com was created by the same team from MuleyMadness.com bringing over 25 years of web services experience!